Syringe station for artificial insemination of queen bees
---
The syringe was developed by Vitaly Lipatov (an artificial insemination operator) as a convenient and reliable system used for the insemination of queen bees.
The following factors have been considered during the development of the device:
The speed of assembly and disassembly of the syringe;
Ease of disinfection (it does not contain plastic or thermally unstable materials;
Smooth pressure change and, accordingly, easy sperm collection;
Comfortable shape for your hand, with height adjustment;
Rapid replacement of capillaries.
The syringe tripod is made of stainless steel.
The lock nut, the main cylinder and the wheel are made of corrosion-resistant aluminum.
The piston is made of stainless steel.
The knurled screw that fixes the syringe to the tripod is also made of stainless steel.
The glass syringe is fixed with the help of a lock nut and two rubber pads to avoid damage.
Attention! The lock nut should not be fixed too tightly. Do not apply force. The syringe should be gently fixed with rubber pads.

Assembly diagram of the syringe for the artificial insemination of queen bees
Disassembled syringe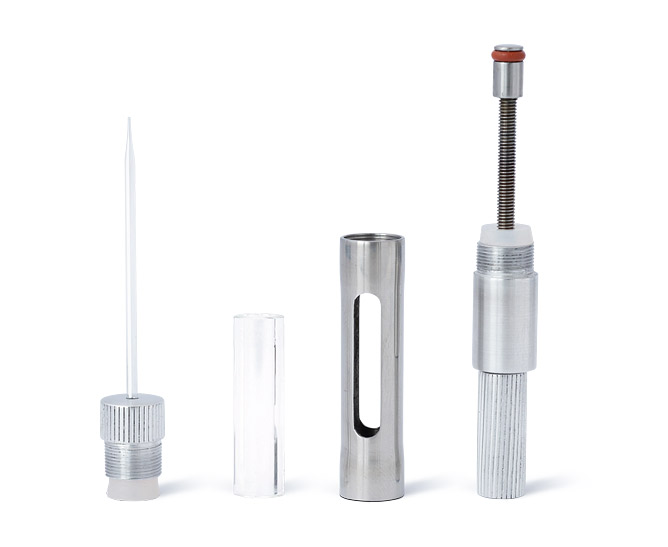 An assembled syringe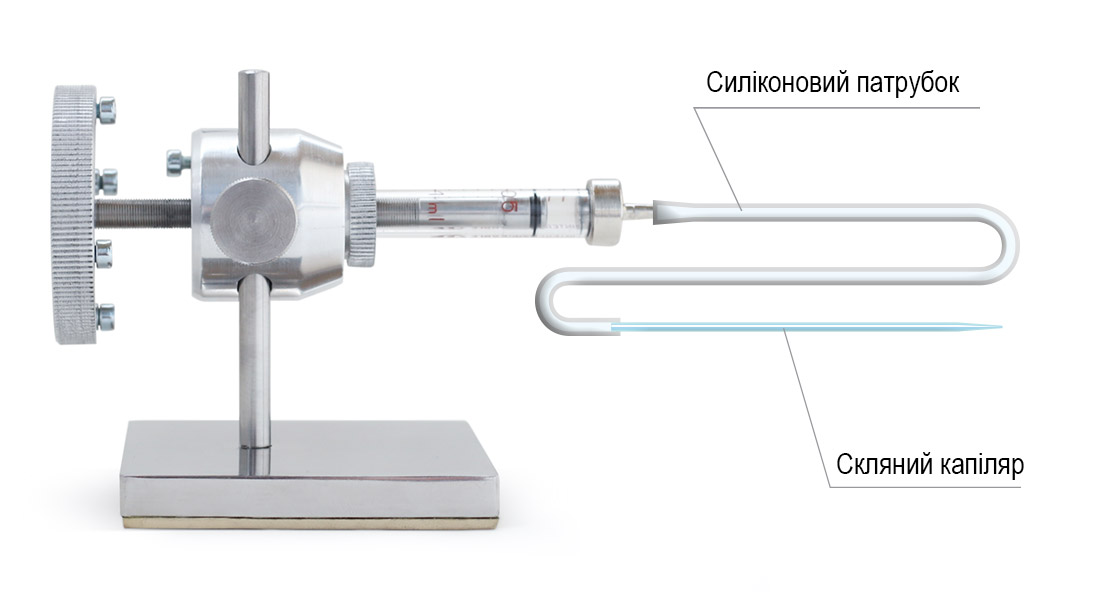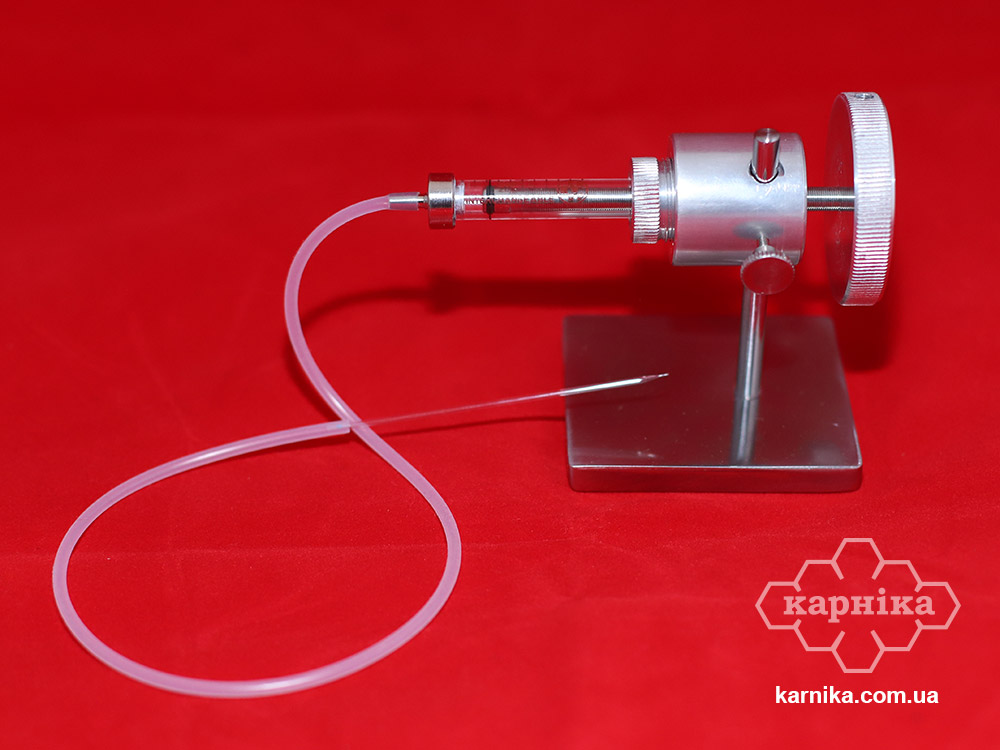 Each syringe kit includes the following parts:
35 cm of flexible steam resistant tube
Glass capillary tube for the insemination of queen bees
An extra rubber grip kit that holds the syringe
---
The device price is 110 EUR
All components of the syringe are available to order separately in case of their loss or damage.
If you have any further questions, please don't hesitate to contact me:
email: lipatovvitalii@gmail.com
or write on Facebook
Additional equipment for instrumental insemination