Kit for Instrumental Insemination of Queen Bees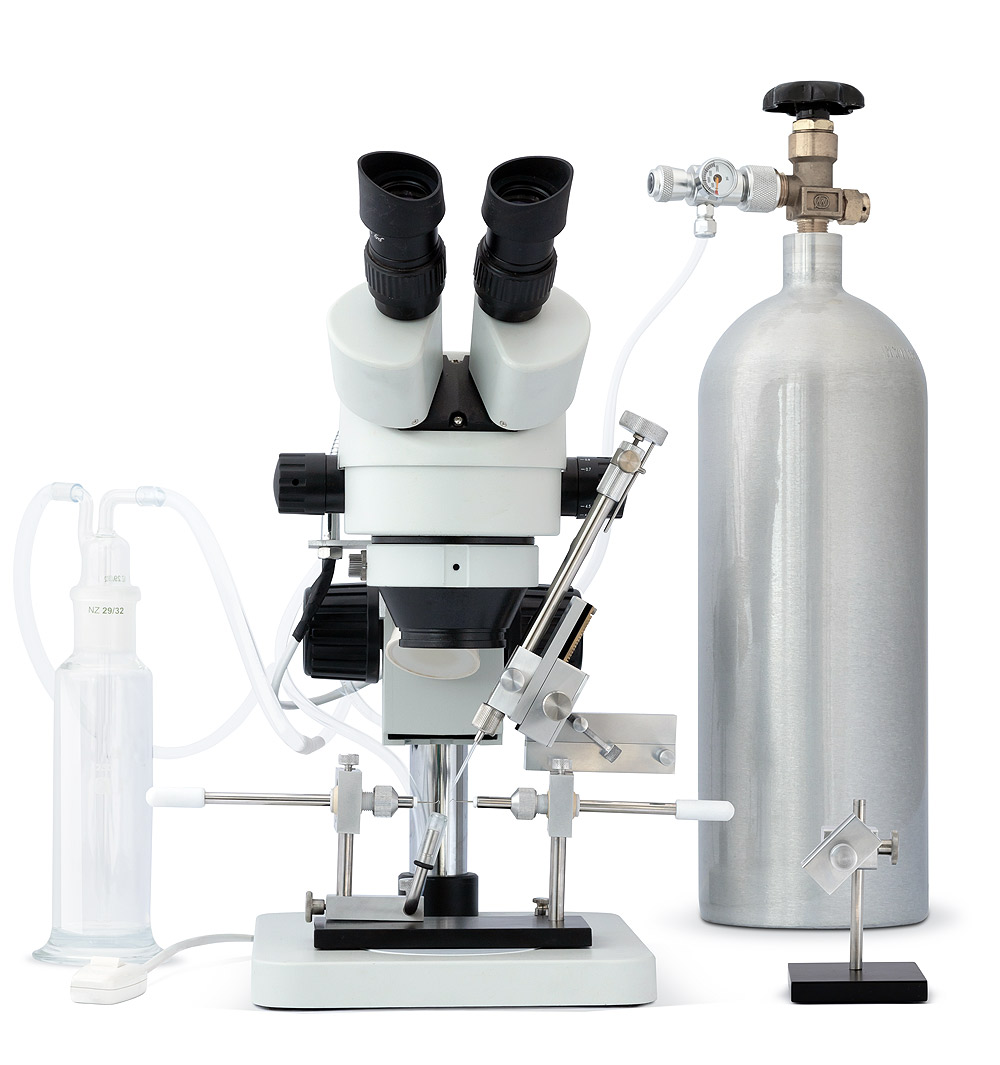 The kit for instrumental insemination of queen bees contains the basic elements for the work of the inseminator (instrumental insemination operator):
Stereoscopic microscope with magnification of x10-x40, with dynamic zoom;
Lighting which is attached to the microscope itself (a LED lamp on the flexible stand);
Aluminum 4 liter CO2 gas cylinder and high pressure regulator;
PVC pipes, which connect balloon gas equipment to the insemination equipment;
Glass flask for dispensing gas supplied to the queen bee during the insemination;
The apparatus for instrumental insemination and a set of fiberglass cannulas for holding queen bees on the apparatus;
Syringe station for sperm collection and feeding, with 35 cm silicone tube, extra rubber grip kit and a glass flask;
2 glass capillary tubes with 80 μl capacity;
A tube for washing of capillary tubes;
Capillary stand for the collection of sperm in a drone with a syringe station
All equipment is tested in practice is easy to disinfect and has a 1 year warranty.
The materials for the main body of the kit are made of stainless steel and dural, some parts are made of fluoroplast and durable plastic.
---
The kit is assembled on your order.
Payment details and terms are discussed individually.
The price for the instrumental insemination kit is 1200 € (Euro)
If you have any questions, please don't hesitate to contact me:
Viber, WhatsApp: +38066-1279332
email: lipatovvitalii@gmail.com
or facebook
Additional equipment for instrumental insemination