Apparatus for Instrumental Insemination of Queen Bees
---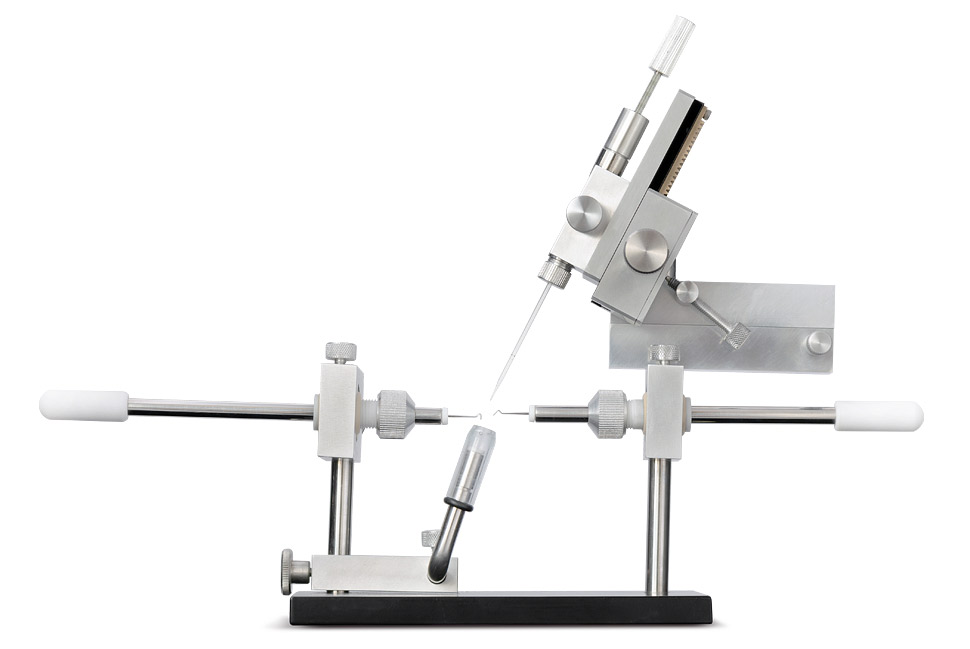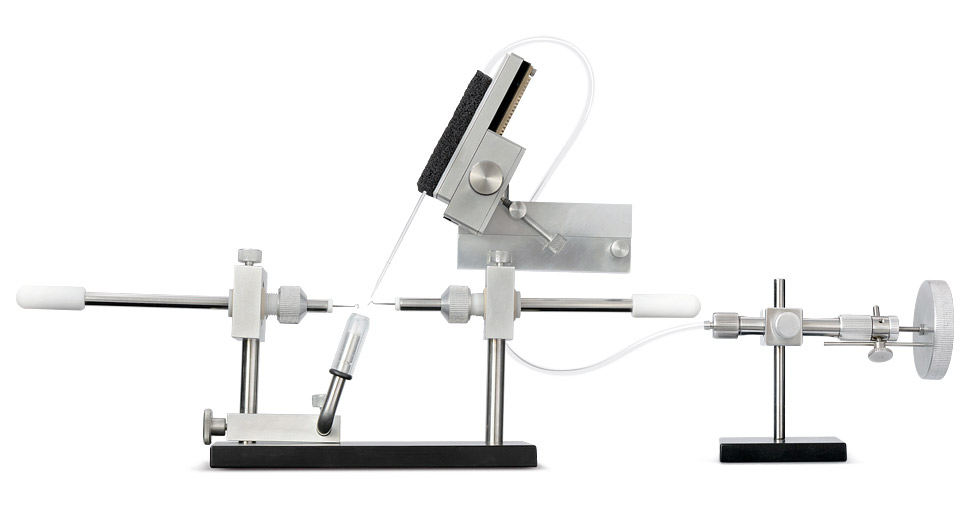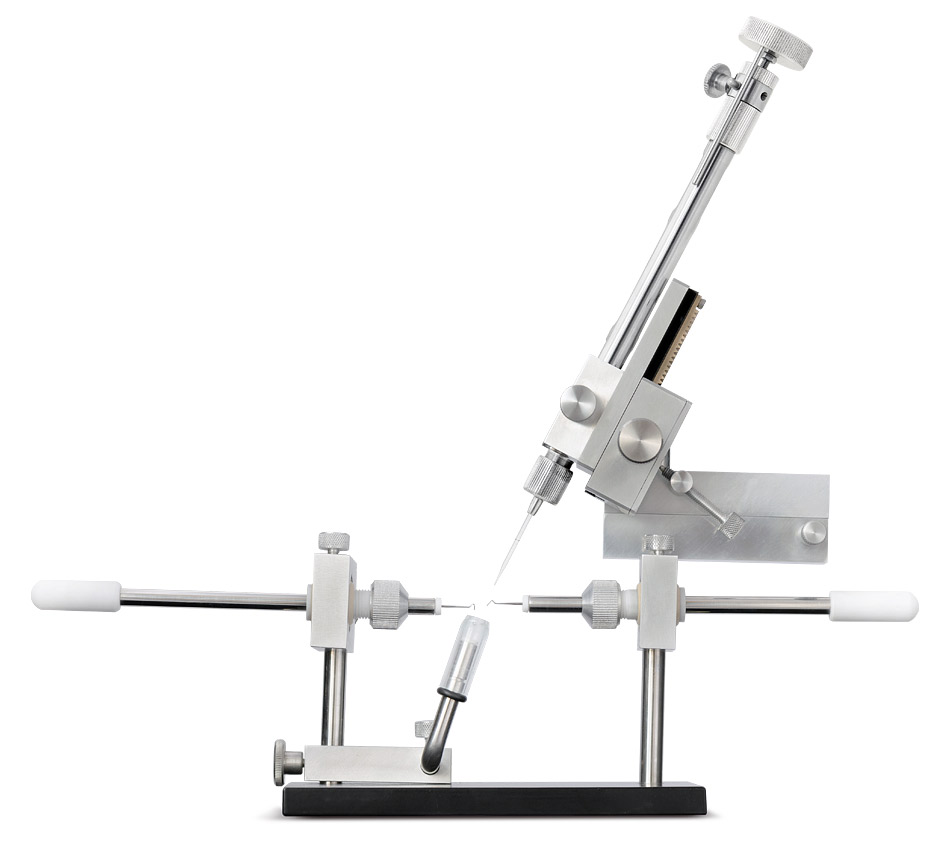 The base and the supports where the tools are attached have been made of stainless steel. The added weight just added to the steadiness of the design itself. The remaining mechanisms are mainly dural and fluoroplastic.
The mechanisms are adjusted according to the anatomical features of the inseminator. As hands of all people are different, the height of the manipulator attachments must be adapted individually for everyone, because movement accuracy is critically important in this case.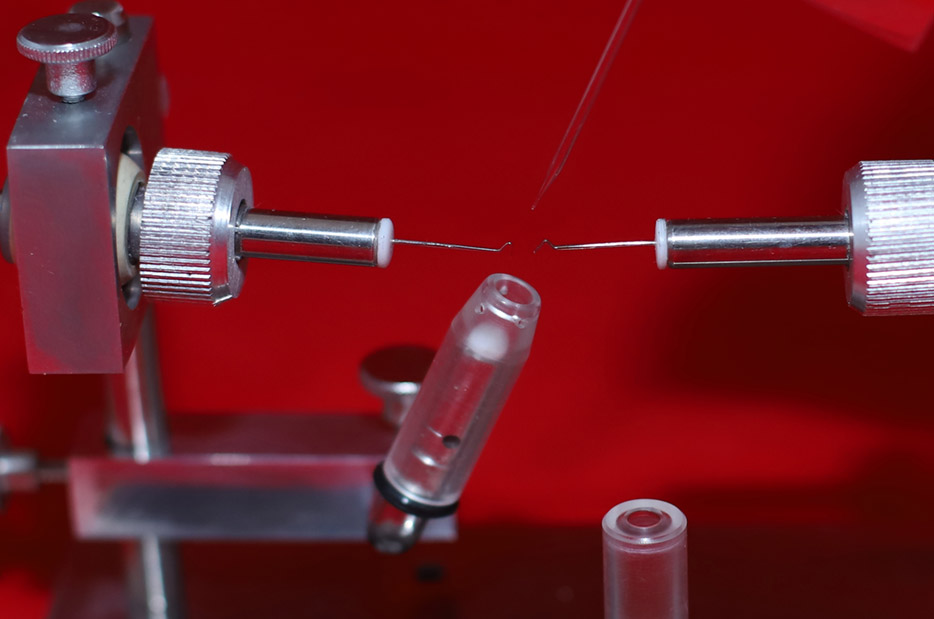 The adjustment of the apparatus is performed within 5 minutes without additional tools, with the help of locking screws only.
The manipulator lock is adjustable in all planes with the help of a screw and a nut, allowing you to adjust the smoothness and accuracy of movements.
The capillary feed mechanism allows the tip of the capillary to be fine-tuned rather quickly and precisely with the help of two knobs and a wheel.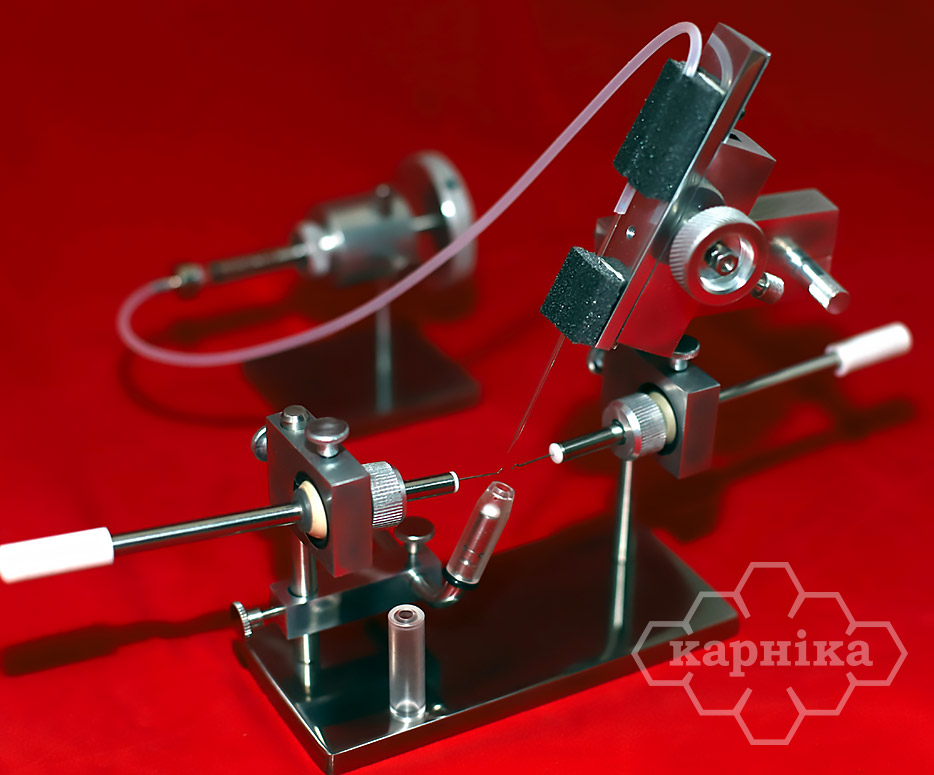 Now let's talk about the main thing, which is a syringe, as it performs the main operation on instrumental insemination, namely the collection of semen from the drone. This device is very simple and unique. It has no springs or plastic that is often used by other experts. Capillary replacement takes place without disassembling of the syringe or using another one. Everything is simple here - "take the filled, replace with empty one" and work on. Glass syringe, metal parts, silicone tubes and rubber sealant can be found at any market – there isn't anything else present. Everything is heat treated with steam and has almost "lifetime" service. The only thing I recommend changing every season is the nozzle and the rubber ring on the piston.
The set includes:
The apparatus itself;
Hook manipulators;
The set of cannulas (2 pc.) to fix the queen bees on the apparatus;
Two capillaries for sperm collection
The apparatus, the syringe or even the capillary can be purchased separately.
The price of the set is 650 € (Euro)
---
If you have questions, contact us:
phone: +38068-7775154
Viber, Telegram, WhatsApp: +38066-1279332
email: lipatovvitalii@gmail.com
Additional equipment for instrumental insemination