Syringe Station for Instrumental Insemination Queen Bees with Measuring Device
---
The syringe station for instrumental insemination of queen bees (instrumental and artificial insemination of queen bees) with a measuring device is made of stainless steel and duralumin. The bulb of the pump mechanism is made of glass and has a small diameter (5 mm), which makes the operation of the syringe precise and smooth.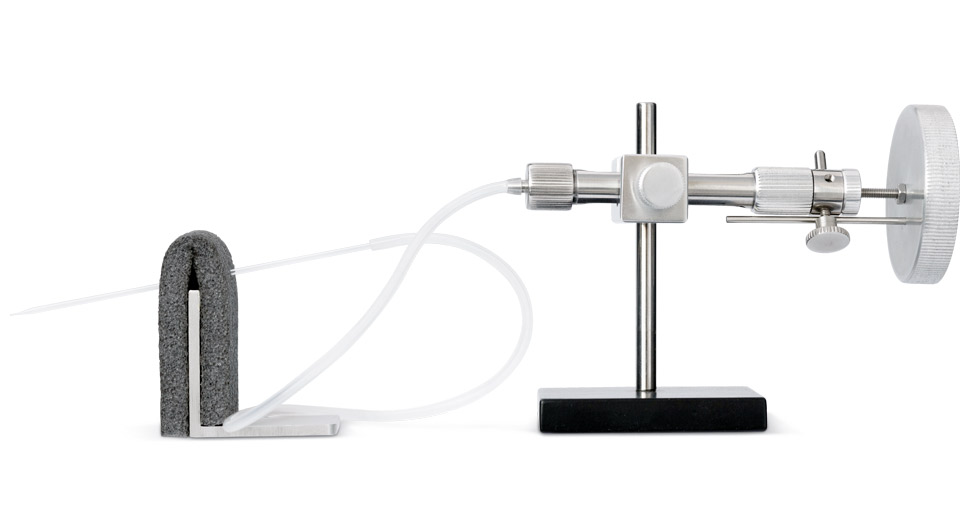 The syringe station has a measuring device that allows dosage adjustment of 2, 4, 6 and 8 μl.

Advantages of the syringe station for instrumental insemination with measuring device:
It is possible to work with replaceable capillaries of various capacity and length;
It is easy to assemble and the mechanism is reliable;
The measuring device makes it possible to adjust the supply of sperm of different volumes (2, 4, 6, 8 μl) and work with a syringe station without additional control;
The operator's hand when working with a syringe station is on the table, which makes the process of collection and delivery of sperm easier.
The capillary of the syringe station is attached to the apparatus for instrumental insemination with a soft foam material in the cut (this method of attachment has proven to be simple and reliable). Thanks to the fact that the syringe is located outside the apparatus, there is no vibration at the work with the queen bee; while such vibration is present during wheel rotation if the syringe is attached to the apparatus directly. Besides, the operator's hand is constantly on the table and does not strain once again, which facilitates work execution.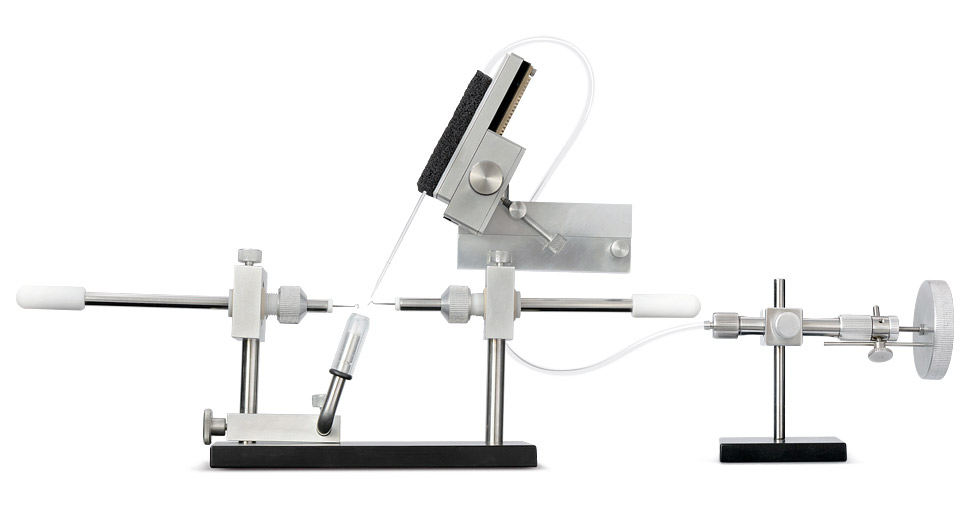 Syringe with a measuring device and cartridge in parts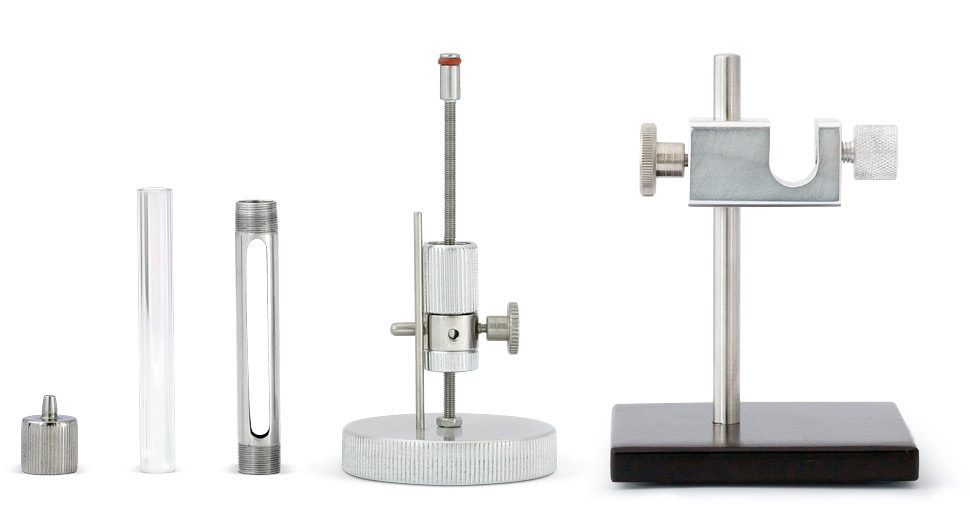 The syringe with a measuring device includes:
Syringe with measuring device
Syringe stand with fixing mechanism
Stand for holding the capillary during sperm collection
Silicone heat-resistant nozzle of 35 cm
Two capillaries of 110 μl
Additional set of silicone sealants
Additional glass tube of the piston mechanism
Adapter for washing capillaries
---
The price of the set is - €200 (Euro)
All components of the set are available to order separately in case of their loss or damage.
If you have questions, please, contact us:
Phone: +38068 777-51-54 (Vitaly)
Viber, Telegram: +38066-1279332
email: lipatovvitalii@gmail.com
or facebook
---
Additional equipment for instrumental insemination